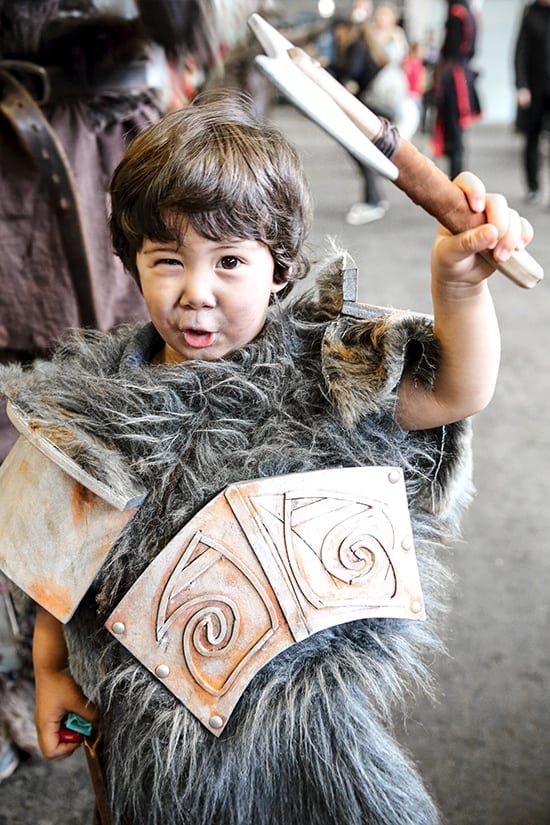 Vorig jaar ging ik met m'n broer voor het eerst naar FACTS, de grootste sciencefiction-, fantasy-, strip- en animebeurs van de Benelux. En dat smaakte naar meer, veel meer… Een nieuwe bro tradition was geboren!
Op 23 oktober bezochten we FACTS dan ook voor de derde keer. En ja hoor, ook tijdens de FACTS 2016 Fall Edition hebben we ons weer kostelijk vermaakt!

Tijdens deze editie genoten we van véél Virtual Reality, races met drones, robotgevechten, movie sets, een Q&A met The Mountain van Game of Thrones, prachtige cosplay en nog zoveel meer…
Kortom: ook de FACTS 2016 Fall Edition was weer een schot in de roos! Ik zou er nog uren over kunnen vertellen, maar… genoeg gezeverd: hier zijn de foto's! Enjoy!
VOND JE DEZE BLOGPOST LEUK?
Ben je zelf ook naar FACTS 2016 geweest? Wat vond jij ervan? Deel je ervaringen hieronder! Of zou je graag de volgende editie eens bijwonen? Verkleed of niet? Let me know!
Vond je deze blogpost leuk? Schrijf je dan zeker in voor de nieuwsbrief van AGMJ! Zo ontvang je al mijn FACTS-avonturen steeds in je mailbox. Driewerf hoezee!